Naval & Marine
Wartsila ELAC Nautik – Germany
VE5900 – Naval Echo Sounder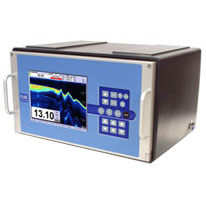 The naval echo sounder ELAC VE 5900 is a compact modular system with one to four frequencies for surface vessels or submarines. Control and display elements are combined in a single unit, built according to military standard.
ELAC VE 5900 can be installed in a 19" rack or it can be delivered as stand-alone unit in a shock-proof housing. Depth data are displayed as echogram and as numerical value on a high-resolution monitor. They are stored for a period of at least seven days.
UT 3000 – Underwater Communication System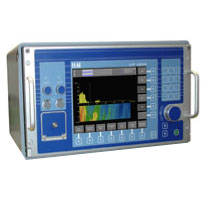 The ELAC UT 3000 is the very first underwater communication system combining analogue and digital communication in one unit. In addition to the telephony and telegraphy mode, the ELAC UT 3000 offers unique features such as own noise measurement, horizontal distance measurement and transmission of SOS signals.
The new digital mode allows fast and reliable transmission of digital data in water for the first time. The possibilities for digital data transfer are nearly unlimited. In the future, own position data, SMS, maneuver reports or target data can be exchanged between submarines in a more secure way.
Navigation and Detection Sonar VANGUARD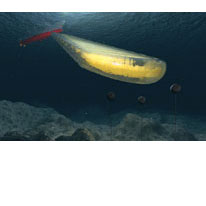 Wärtsilä ELAC Nautik closes this security gap with the compact sonar ELAC VANGUARD, combining a forward looking high-resolution 3D navigation sensor with a system for 360° surveillance, protecting the vessel during its journey as well as while anchoring.
ELAC VANGUARD is operated by an intuitive graphic interface. Even untrained personnel will be able to operate the system effectively and securely after a very short time.
Glamox Aqua Signal – Germany
Marine Lighting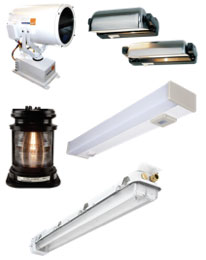 Glamox can fulfill all maritime lighting requirements, including interior lightings, floodlights and searchlights, explosion-proof luminaires and navigation lights. We are setting the standard for marine and offshore lighting with our innovative and energy efficient solutions for extreme applications.
Various categories of lighting i.e Navigation Light, Internal and External Light, Searchlight, Downlights, Emergency Lights, Technical Lights (Indoor & Outdoor) are used as spare-parts or innovate modification onto the existing lighting for indoor and outdoor of vessels.
Friesland Kabel Marine – Germany
Marine Cable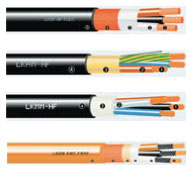 We have chosen only to supply halogen-free cables. They remarkably improve the fire safety of the ships by not emitting toxic burning fumes or thick smoke. In addition no corrosive gases damaging the ship and its equipment are emitted in case of a fire. Using the latest technology we have been able to reduce cable weight and size to a minimum and still maintain quality as well as enabling easy and fast installation. The halogen free range of cables includes both flames retardant (IEC 60332-3) and fire resistant (IEC 60331-21) cables. Friesland Kabel Marine cables are approved by all major classifications societies.
Ship Batteries
Battery and Battery Charger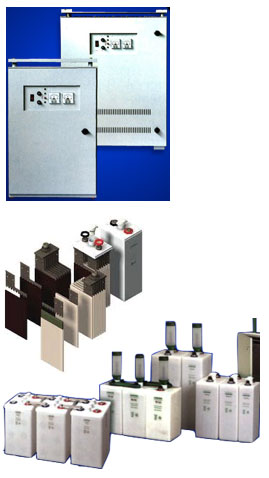 The charger is designed for commercial and industrial application in which its best features are modular, robust and reliable. The modular design is for simplicity of operation and trouble shooting. It is constructed for robust condition with its wide input voltage range, electronic current limiter for short circuit and overload protection.
Industrial Ni-Cd Standard Battery Ranges have a proven design and reliability to give maximum service life. With vast experience in the design, manufacturing and continuously improving and further developments in techniques will provide maximum performance and security independent of the main electricity supply. The outstanding features make it one of the most reliable and adequate systems available in the market.