Intelligence and Surveillance
PLATH GmbH – Germany
SOLUTIONS FOR COMINT, EW & ICM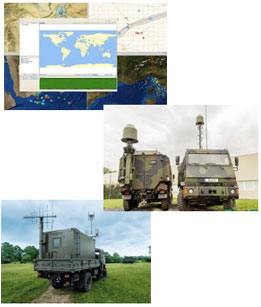 Systems and products of PLATH are specially designed for the needs of intelligence organisations, ITU-offices and coastal surveillance authorities. The scope of PLATH solutions is strategic intelligence for conflict avoidance and tactical intelligence for conflict handling. The scalable degree of automation leads to a seamless intelligence in near real-time and is the excellence of PLATH.
Together with our customers, PLATH develops individual solutions based on a proven selection of subsystems and products for communication intelligence (COMINT) and electronic warfare (EW). Our customers benefit from long-standing and deep relations to the PLATH team.
Supported by a reliable network of specialists for various aspects of intelligence, PLATH is able to provide complete solutions for detection, location, analysis, interception, recording and identification of comms and non-comms signals, as well as for evaluation and decision support.
STARA – Ground Surveillance System Integrator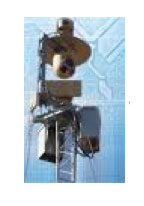 STARA Technologies Inc., desgins and manufactures practical, scalable solutions to tactical problems through our passion for innovation, integration, and function; produced and rapidly fielded at a pace essential for our customer's mission.
We provide innovative solutions to complex engineering problems through functional and flexible real-world design in time to make a difference; to overcome the constraints placed upon our customers to provide the total solutions needed to maximize their success; focus on the expertise; pursue and fulfill emerging needs worldwide; carry the same excellence demonstratedin our designs and manufacturing throughout all of our customer support and training activities; support a committed staff of responsive individual's who will continue to inspire our organization to excel.
HGH PANAROMIC INFRARED / THERMAL SURVEILLANCE CAMERA – France
Application for Naval & Maritime Vassel, Aircraft, Air and Border Surveillance Monitoring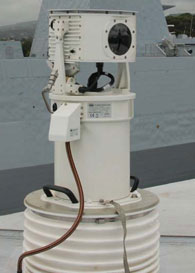 VIGISCAN infrared vision system comprises a sensor head rotating continuously at 1 round/sec for 360° azimuth coverage. The system incorporates a number of advanced features in order to achieve compact equipment size and high image quality. The ultra-wide panoramic field of view (360° in azimuth) and continuous monitoring ensure that no event is missed over extremely large areas in total darkness, fog, smoke. The user friendly software provides great flexibility in accessing and displaying various data for fast display of anomalies in the field of view. Powerful algorithm performs detection of targets in complex backgrounds. Detection and tracking of intruders is immediate. Operating in the familiar Windows environment, button and icon tool selection with point and click operation ensures clear display of the panoramic image as well as zoom on area of interest.
GLIMMERGLASS INTELLIGANCE OPTICAL SYSTEMS – USA
Intelligence Optical Signal Access and Monitoring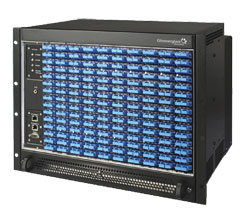 The Glimmerglass Intelligent Optical System is the field proven, ideal choice for flexible optical layer management. Network engineers and operators worldwide use the Glimmerglass system to remotely provision, monitor and reconfigure optical paths in real time to greatly improve network availability and reduce OPEX. The Glimmerglass purely optical, photonic system is also employed by customers who need to handle a wide range of optical signal types, or rapidly and remotely select from a number of signals and reconfigure distribution to one or more recipients. Only a photonic solution like the Glimmerglass Intelligent Optical System has the flexibility to handle any wavelength, data format or data rate without the expensive and time consuming replacement of electrical line cards. With Glimmerglass, even bundles of DWDM wavelengths can be manipulated as one signal. Glimmerglass intelligent optical systems provide the industry's smallest footprint and highest port density, along with extremely low power consumption. System optical switch hardware requires only 3 ½ to 7 inches of vertical space, handles up to 192 x 192 fibers and uses less electricity than an 85-watt fluorescent light bulb.
SHIELD SECURITY – Spain
GSM Cellular Monitoring Network System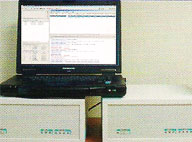 The GSM 5.1 Monitoring Unit is able to Intercept GSM phone calls and SMS (short messages) in real time, these by deciphering its network key codes while the phone is active in the area of coverage of the antennas. The system searches for mobile phones activities (paging, registration, and mobile phone identifications number such as IMSL,TMSI nad IMEI) in a certain MNC ( Mobile Network Code or services operator ), these by activating the location update request for a certain cell and LAC (Location Area Code; using this process the system cal locate the pressence of GSM mobile phone abd therefore find its essential keys and identification numbers for immediately start its real time monitoring. Although the process of location phone in an MNC and in a specific cell is an active function which is transmitted by the GSM 5.1 Monitoring Units, this process known as "location update" isa a normal process for GSM mobile phones, The GSM 5.1 Monitoring Units is invisble for the services provider as well as for teh target mobile phones.
SPECTRONIS – Denmark
Spectronic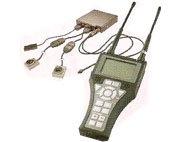 Spectronic Product is a world leading provider of high –quality covert audio surveillance solution. This equipment is based on applications within Wireless Digital and Analogue Audio, Wired Audio, Video and Audio Solid State Recorders. All the equiptment in the comprehensive product range allows for seamless intergation and can be combined to provide reliable mission –critical solutions. The product are sold in standard modular configurations, but it can be customised solutions to fit clients exact demands and needs. This product are exclusively used by law enforcement, the intelligence community and military special operations forces worldwide in their efforts to combat terrorism and crime.