Super Classic Superboats from Italy launched
12th Jun 2011
Grand Millennium Hotel KL, Mr. Gianpaolo Neri, Deputy Head of Mission of the Italian Embassy launched the made-in-Italy Super Classics, the world's fastest luxury super boat.
The launch of Super Classics super boats was attended by around 80 sailing aficionados all fascinated with the Super Classic 40 series ranging from RM 2 million to RM 4 million price tag.
"The name Super Classics may sound vintage but these super boats are brand new and equipped with the latest technology," explained marketing man Joseph Perucca who claimed to sell 'passion' rather than physical, material objects. "Once a customer noticed the words 'Giorgio 2008' seemingly scratched into the side of a settee and was puzzled at this apparent graffiti, we told him we are Italians with passion and that why you can find an Italian craftsman willing to put his name on what he produced, you can be sure of its quality as he is willing to stake his reputation on it!"
Super Classics are developed, designed, customised and manufactured by Offshore Costruzione Nautiche (OCN), widely acclaimed as the Ferrari of the nautical world. Super Classics super boats are the jewels of the sea, offering precision handling, high technology, low maintenance and unbeatable performance."
For the first time, super boat lovers in Malaysia can enjoy a speed up to 80 knots as guaranteed by the president of Offshore Costruzione Nautiche (OCN), Roberto Buonomo. Buonomo himself has deep passion in super boats and has won 5 World Cups, a European title, 2 Offshore Italian championships, British International Harmsworth Trophy and established a world speed record!
The 40 series offer various models ranging from 760HP / 50 knots to 1700HP / 70knots. The mid end model is driven by a Turbo-Diesel Cummins engine whereas the high end is by a Turbo-Diesel Seatek high performance engine.
As expected, the Super Classic 40 range combines Italian flair and flamboyance with dynamic design, advanced technology, high performance and unmatched level of safety. Though only 12.2 meters long and 3 meter wide, a Super Classic flaunts a cozy and comfortable cabin for owner and guests. The sofa turns into a bed for guests and the owner's compartment comes with double bed and lockers. There is a dinette with adjustable table, fully fitted kitchen with cooking top, fridge and sink plus a bathroom with WC.
Fittings and interior of the Super Classic 40 can be customized to your taste and estimated delivery is between 4 to 5 months upon confirmation of order.
FEHM Group of companies is the OCN representative and agent in Malaysia. FEHM Group Managing Director, Elias Jemadi said that this is good start and will have more promotional program in introducing this superb super boat!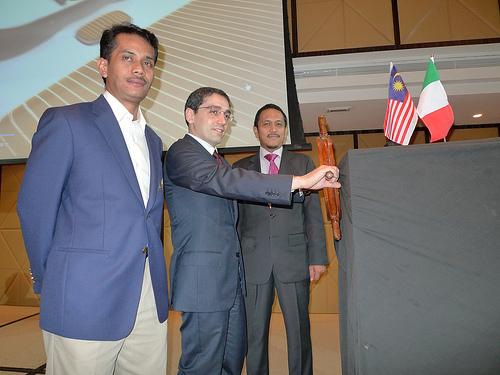 Launch of World's Fastest Luxury Super boats by Mr. Gianpaolo Neri Deputy Head of Italian Mission with Elias Jemad Tajudin, Managing Director FEHM Group of Companies.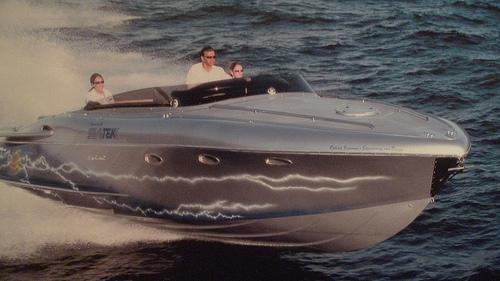 Electrifying performance by Super Classic 40!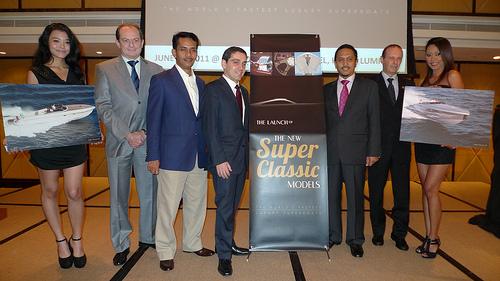 Gianpaolo Neri launched the Super Classic series in Malaysia at Grand Millennium Ballroom KL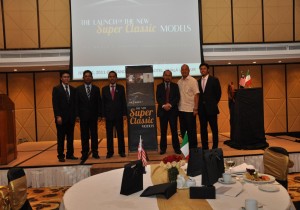 FEHM Group of Companies MD, Elias Jemadi and team.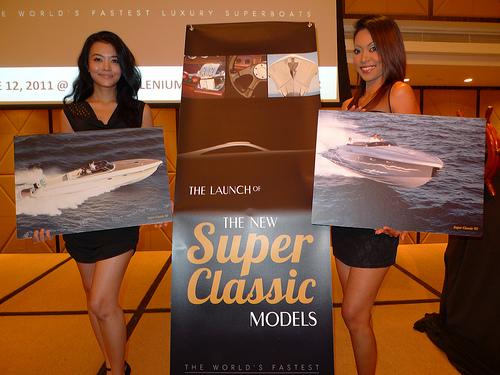 Super Calssic 40 and models are equally attractive.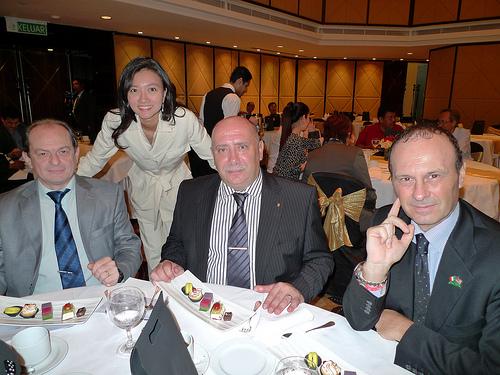 left; Fabrizio Vergamini (Italian Economic Attache), Joseph Perucca (OCN Marketing) and Andrea Ambra (Italian Trade Commissioner).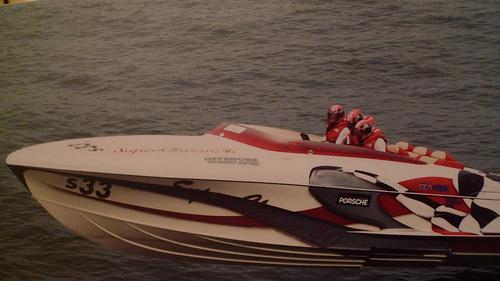 Speeding like a red bullet.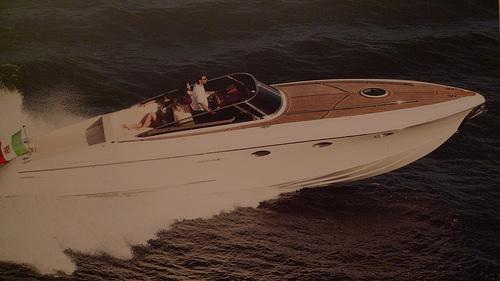 Water speed star.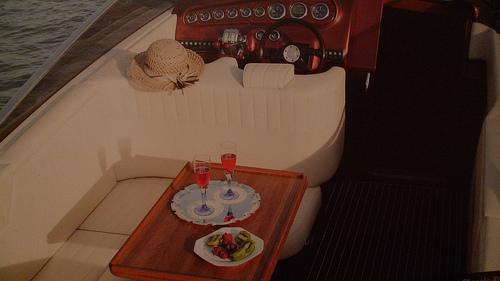 Romantic dining.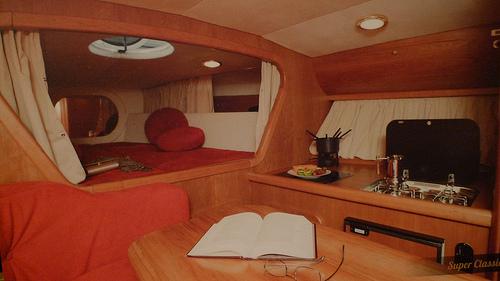 Cozy and comfortable cabin.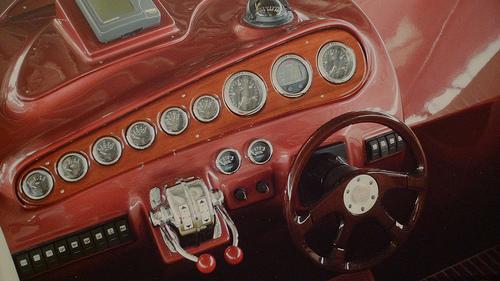 Everything can be customized to your taste.